Welcome the weekend, and indeed the fall, with savings on Merrell hiking shoes and DeWalt bit sets. Check out these offers and more in our roundup of the top five Editors' Choice deals we found last night and this morning.
Top Shoes Deal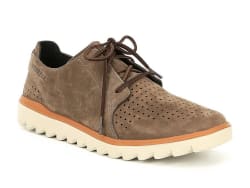 Merrell Men's Downtown Lace Shoes
Store:
Merrell
Price:
$53.99
via code "MERRELLFIRST40"
Shipping:
Free shipping
Lowest By:
$23
If you're eagerly anticipating some fall hikes, you'll need the appropriate footwear, and making good use of Merrell's ongoing coupon is a great way to get it. These Downtown Lace shoes, already discounted from their $110 list price, drop even further after the coupon, saving you $23 compared to buying them elsewhere. They're available in sizes 7.5 to 13.
Click here to see more shoes deals.
Top Tool Deal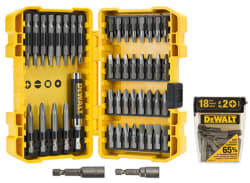 DeWalt 65-Piece Screwdriver Bit Set
Store:
Lowe's
Price:
$9.98
Shipping:
In-store pickup
Lowest By:
$10
Expiration:
September 4
DeWalt are always a popular choice for home tool sets, so picking up this 65-piece bit set at half-price may be just the ticket for any lingering DIY projects. It includes the most common geometries of 1" and 2" screwdriving bits.
Click here to see more tool deals.
Top Menswear Deal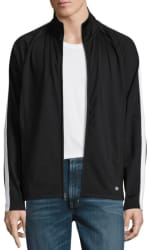 Xersion Men's Track Jacket
Store:
JCPenney
Price:
$9.79
via code "MANAGE5"
Shipping:
In-store pickup,
or $8.95 s&h
Lowest By:
$27
A track jacket for less than $10 is always worth a look – using the code above knocks this Xersion style to a handsome $27 off its list price. If you're lucky enough to see same-day pickup in your area, you can even dodge pickup fees; otherwise, it'll add $3.95. It's available in sizes S to XXL.
Click here to see more menswear deals.
Top Video Games Deal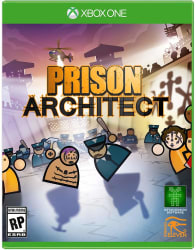 Prison Architect for Xbox One for free
Store:
Microsoft Store
Price:
Free with XBL Gold
Lowest By:
$22
Expiration:
October 1
If your main takeaway from the many seasons of Orange is the New Black is "I think building and operating a prison could be fun and interesting" , then Prison Architect is the game for you. The original PC version was a surprise smash hit, reviewing superbly and selling to match – and this Xbox One port hasn't reviewed shabbily either. Either way, if you've got an Xbox Live Gold membership, it'll cost you nothing to find out where you stand; it's completely free to download (and own) until the end of September.
Click here to see more video games deals.
Top Womenswear Deal
H&M Women's Sleeveless Jersey Dress
Store:
H&M
Price:
$5
Shipping:
Free shipping
Lowest By:
$8
Expiration:
September 3
If you're looking for a seasonal wardrobe, this H&M jersey dress is an attractively cheap choice, especially when paired with the no-minimum free shipping the store is offering for Labor Day. It's available in sizes XS to XL.
Click here to see more womenswear deals.
5 Deals You Need to Know Today: Get Set for Fall Hikes With These Merrell Shoes